PendoMax 2 Microphone Wireless Systems
PENDOMAX™ 2 Microphone Wireless Systems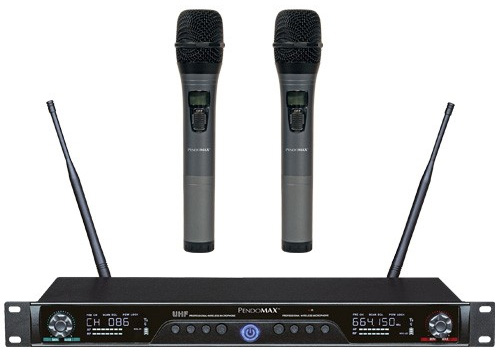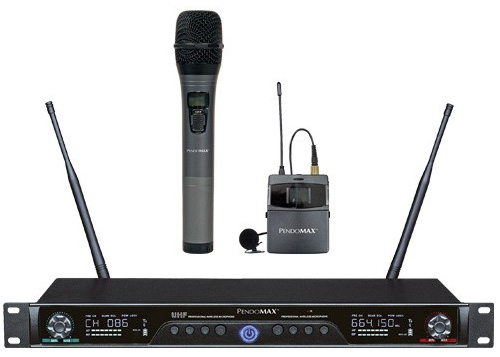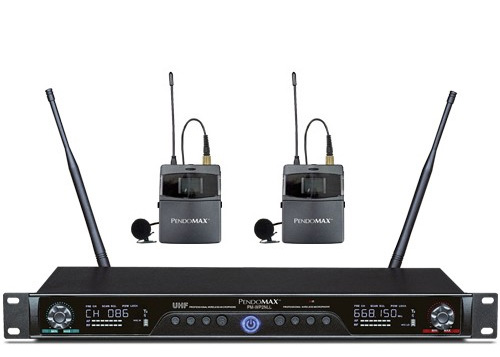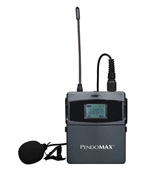 Details
Each vocalist can have their own professional grade microphone with these PendoMax 1000 Frequency Microphone system!
Systems are available with 2 handheld mics or 1 handheld mic and 1 lapel mic or 2 lapel mics. The 1000 frequencies ensure that you have clear sound in virtually any area whether it is a rural area or a more populated area. Microphones can be operated simultaneously plus each mic has individual volume control for better! The working distance of up to 200 feet, 1000 selectable frequencies, and IR sync capabilities make this microphone a great solution for your ministry needs.
The PendoMax Body Pack comes with a lapel mic and can be used as a replacement for one of your handheld mics.
Features:
Working distance up to 200 feet

Frequency and Channel Selection modes, IR Sync capable

Individual volume controls

Operate both pro microphones at once

Handheld Microphone - Uses 2 AA batteries per microphone

Lapel Microphone - Uses 2 AAA batteries per microphone


Works well in both rural and highly populated areas

Scans for clear signal
Technical Specs:
Receiver
Select up to 1,000 frequencies

Carrier Wave Frequency Range: UHF 668-692 MHz

Display: LCD

Working Distance: Up to 200 feet

External Wall Wart Power Supply

Output Connectors: 2 Balanced XLR - 1 Unbalanced 1/4" (TRS 6.35mm)

IR Sync Capable, Frequency Selection Mode, Channel Seletion Mode, Volume Control, Scan, Lockable, Power Setting
Handheld Transmitter
Frequency Response: 40Hz - 18kHz

Transmitter Power: ~12mW Conducted

Dynamic Cardioid


Requires 2 AA Batteries
Bodypack Transmitter
Frequency Response: Lapel Mic Range: 50Hz - 16kHz - Body Pack Range: 50Hz - 18kHz


(body pack with included lapel mic should operate at 50Hz - 16kHz)

Transmitter Power: Approximately 10mW Conducted

Bodypack Jack: 1/8 inch lockable jack (3.5mm)

Lapel Microphone Included

Requires 2 AAA Batteries